This year, USASF member clubs in the Pittsburgh area are celebrating National All Star Cheer and Dance Day (NASCDD) in a truly special way by coming together for a community memorial giveback event. This event is dedicated to spreading cheer and providing solace to a community still healing from a tragic event. The event will be held Sunday, September 17 from 1 pm-7 pm at the Penn Hills Community Park.
All Star cheer and dance is not just a sport; it's a source of immeasurable joy and inspiration.
The Pittsburgh area has a rich history in the NASCDD scene, notably hosting the largest NASCDD event to date in 2019, with over 2,000 participants coming together for a day of exhilarating fun. Once again, USASF member clubs in Pittsburgh are coming together to champion one event— in addition to hosting separate events within their individual communities. USASF member clubs participating are Cheer Athletics Pittsburgh, Cheer Haven All Stars, Empire Athletics, Fire and Ice Allstars, Ice Pittsburgh, Rain Athletics, Top Gun Pittsburgh, Pittsburgh Poison, Pittsburgh Pride, and Premier Gym & Cheer.
Pittsburgh has a proud NASCDD history, and this year, we're coming together as one!
In memory of Steven Eason Jr., let's celebrate the power of All Star Cheer and Dance.
NASCDD in Pittsburgh will be commemorated during the Steven Eason Jr. Memorial Community Day. Collaborating clubs have generously donated nearly a year's worth of free classes, along with an array of apparel and pro shop items, all aimed at bringing smiles to children who might not typically have access to All Star. The primary goal of this memorial community event is to provide a day of carefree fun, where children can simply be kids and escape the darkness that sometimes shadows their lives. Attendees can look forward to bounce houses, face painting, balloon artists, relay races, and various other entertaining games and activities, in addition to the opportunity to learn the official NASCDD dance and cheer basics.
All Star shows kids that they can accomplish so much if they put in the hard work and dedication.

In 2021, Pittsburgh tragically lost a young man named Steven Eason, Jr., who was only 15 years old when he was murdered at a Halloween hayride.
Steven's mother, Shantel Pizarro, has a personal connection to the world of All Star Cheer and Dance, having grown up participating in a Pittsburgh area All Star program in the early 2000s. She is acutely aware of the incredible benefits that All Star offers to more than 150,000 USASF athletes nationwide.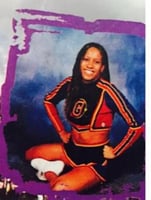 Reflecting on her experience in All Star, Shantel Pizarro shared, "All Star taught me structure and dedication and gave me lifelong friendships. I was able to travel to places I had never been before and compete on big stages! All Star shows kids that they can accomplish so much if they put in the hard work and dedication. I will forever be grateful for the experience I gained in All Star."
The NASCDD community memorial giveback event promises to be a day of unity and celebration. It is a testament to the power of sports and the goodwill that can be achieved when communities come together for a common cause.
---
How are you participating in NASCDD? Join us in celebrating the spirit of All Star Cheer and Dance and making a positive impact in the lives of children in need!